Whether you're an experienced hiker or just getting started, having the right footwear is essential for a safe and enjoyable time on the trails. Hiking boots are designed to provide superior grip and support when traversing rugged terrain, but they need proper maintenance in order to perform at their best.
In this article we will discuss how to take care of your hiking boots so that they can keep you safe and comfortable while you explore nature. Well look at what materials should be used as well as some simple steps to help make sure you get the most out of your investment.
So grab those laces and let's get started!
Cleaning and Conditioning Hiking Boots
Cleaning and conditioning your hiking boots is essential for ensuring optimal performance on the trails. After every use, its important to remove dirt and debris from the upper material of your shoes with a soft brush or cloth and mild soap.
To avoid damaging the waterproof coating, never submerge your boots in water nor should you place them in a washing machine or dryer. Once cleaned, apply a conditioner that is specifically designed for leather footwear to maintain its waterproofing abilities as well as help keep it looking new.
This will also help prevent cracking due to over-drying caused by sun exposure during hikes. Additionally, always make sure to air dry your boots away from direct heat sources like radiators or fireplaces; this helps maintain their shape while keeping them comfortable when worn again.
Following these simple steps can ensure that not only do your hiking boots look great but they are also properly maintained for optimal performance on all of your trail adventures!
Waterproofing Hiking Boots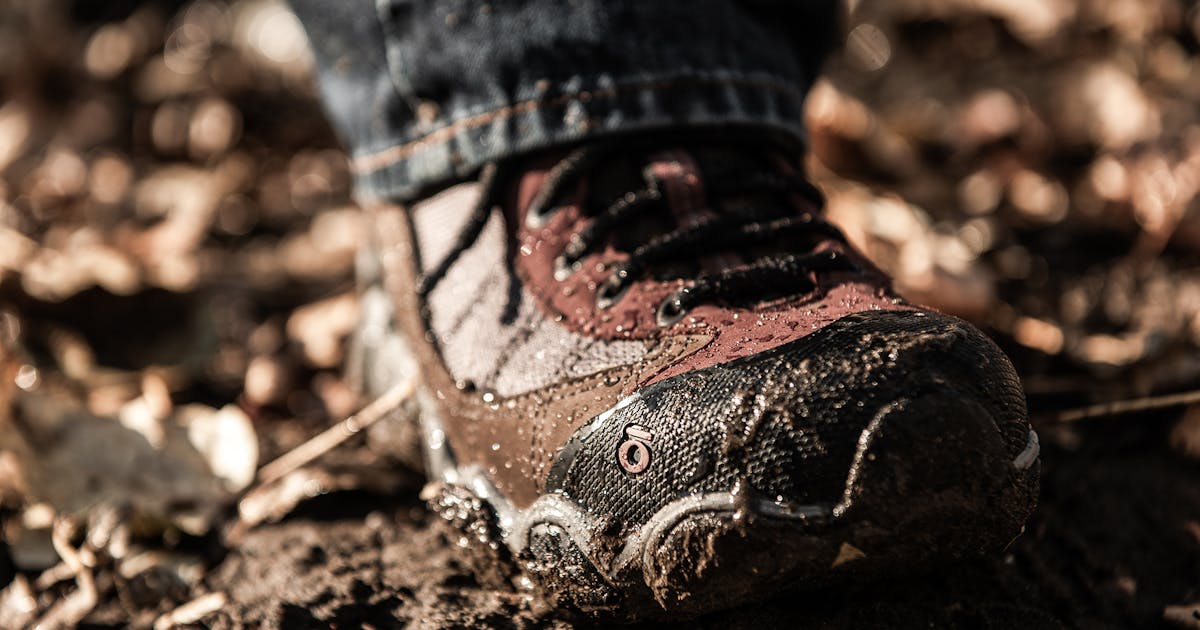 Waterproofing hiking boots is a necessary part of any hikers shoe care routine, as it helps protect the boot from the elements and keep it in optimal condition. Doing so can help prevent damage to the material, as well as keeping your feet comfortable and dry while out on the trail. Waterproofing can be achieved through several methods such as using sprays or waxes, or by applying a waterproof membrane directly onto the leather upper.
Sprays are an easy-to-use option that simply needs to be applied over the entire surface of your boot; however, they may need reapplication more frequently than other methods. Waxes offer slightly better water protection but require more effort to apply properly – you must ensure its spread evenly across all surfaces with no gaps in coverage.
Lastly, waterproof membranes provide long lasting protection against water but must be installed correctly for maximum effect – if done incorrectly this could lead to premature wear and tear of your shoes! Whichever method you choose, make sure that you re-apply whenever necessary for best results when taking care of your hiking boots for optimal performance on trails.
Choosing the Right Insoles for Hiking Boots
When it comes to selecting the right insoles for your hiking boots, you need to make sure that they offer the correct level of support and cushioning. Look for a pair that is designed specifically for hiking boots, as these will provide more targeted support where needed.
Insoles should fit snugly in your boot with no gaps or wrinkles. You may also want to consider an arch-supporting insole if you have high arches, as this can help reduce strain on your feet over long hikes.
Consider different levels of cushioning so that you get just the right amount of comfort for any terrain. Last but not least, make sure any insoles are breathable and allow moisture to escape from inside your boot—this helps keep feet dry and comfortable during extended outings on the trails.
Conclusion
Hiking boots are essential for a safe, enjoyable experience on the trails. Taking proper care of them is an important part of making sure that you get optimal performance from your footwear, and Saphir Blue products can help to ensure that your hiking boots stay in top condition for years to come. Cleaning, conditioning and waterproofing regularly will help keep dirt and debris out while preserving the leather's integrity so it will be ready when you need it most.
With Saphir Blues shoe care products designed specifically for hikers, you can rest assured that your feet will be both comfortable and protected as they explore nature's wonders.